Press Accreditation
An exclusive benefit for our members
USPA members also receive a letter of accreditation on USPA letterhead issued in their name. No matter if you work as a freelance writer, investigative journalist, press photographer, videographer, publisher, editor or blogger - a letter of accreditation establishes your credibility and helps you get access when additional credentials beyond a press pass are required. The best part: This benefit is free of charge for our accredited members!
Accreditation for a whole year
USPA members must choose a beat, e.g. sports, lifestyle, music, etc., at the time of registration and are accredited for the beat in which they specialize. Their annual membership includes one free letter of accreditation, which is valid for the entire year. lease note that the letter of accreditation is not automatically renewed upon renewal of membership. It must be ordered separately. The purpose of this letter is to establish a direct connection to the designated area of coverage. Please note that only one beat can be selected at a time.
Gain access to events you want to cover
A letter of accreditation from USPA identifies you as a USPA journalist. It establishes legitimate motives for your reporting and allows you to pursue your journalistic work without running into unnecessary hurdles. Many events require prior accreditation if you plan to use content or photos for commercial gain. Accreditation is also required to enter areas reserved for VIPs or photographers.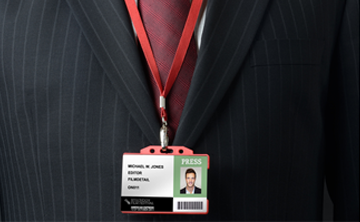 About USPA News and German Daily News
German Daily News is a free platform where journalists, reporters and press photographers may publish their articles and photos to reach a large audience. You may submit your news reports, stories, professional articles, opinion pieces and photos through the GDN content management system. Your submissions will be published under your name and appear on your very own subpage. This helps promote readership growth and increases your name recognition.
As a member of USPA News or German Daily News, you may also order assignment letters for specific events for a small fee.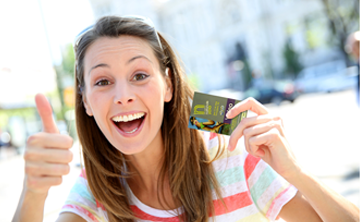 An additional benefit for press photographers: Take advantage of our cooperation with external partners to market and sell your photographs professionally. Don´t miss out on this opportunity to increase your monthly income!
A final remark: While obtaining press accreditation or an assignment letter from USPA increases your chances to get access to certain events, it does not constitute a guarantee or an entitlement. The decision regarding media access ultimately rests with the event organizer. More information about the accreditation process is available in our members area. Please log in to view this content.
Take advantage of these benefits and watch them pay off as you pursue your journalistic career. Click HERE to get your press accreditation.